{Random acts of kindness for kids to help our youngsters grow in emotional intelligence. Research-backed but easy ideas to bring into the daily summer routine}
I had done what "good moms" do. I signed them up for camps. I enrolled them in summer baseball. I had registered them for vacation Bible school. We had done our
reverse bucket list
for summer.
I got to the end of May and thought I had a good plan for the summer. Then I realized--I had just set up a world
that revolved solely around them.
Is this how I want summer to be? Do I want to just be
the "cruise director" of their summer?
This post contains affiliate links. Purchasing through these links
helps support this blog at no added cost to you.
Or is there space to think of others? Can we incorporate some simple acts of kindness into our routine? What can I do to help them
grow in empathy and emotional intelligence
this summer?
Related reading: The Reverse Bucket List Summer: Helping Kids Grow in Gratitude
The Science of Kindness
Summer is the perfect time to capitalize on the extra time to build emotional intelligence. One clear finding we know from research is that it takes a lot of
practice
and
modeling
for emotional skills to take hold. From an early age, kids are wired for kindness. Babies as young as 9 months old gravitate toward the "kind" puppet in
lab studies
. However, for this mindset to continue, it has to be reinforced as kids grow.
Related reading: Kids' Emotional Intelligence: Why Low-Tech Skills are the Key to Success in a High-Tech World
Modeling kindness in our daily lives is one of the best ways to reinforce empathetic thinking. As eloquently pointed out in the book,
The Yes Brain, t
he part of the brain that helps control empathetic thinking is one that can be developed and trained over time. By pointing out the feelings of others and practicing empathetic interactions, this part of the brain becomes stronger in kids.
Even in our high-tech world, emotional interaction and kindness still matter. It makes for a better world, and research also tells us it helps make kids happier and more successful...even in those high-tech jobs. Although coding computers may one day be automated, skills like communication, empathy, and emotional intelligence will never be perfectly imitated by a robot. These skills are what make us human.
Related reading: Nature and Nurture: The Origins of Compassion
Purpose, not Pressure
I realized the other day that I have 9 summers left with my oldest and 13 left with my youngest until they (presumably) leave the house. Pointing this out, however, is not about feeling pressure to make things perfect all summer; it's about making good use of the free time we have.
So I put together a collection of easy, low-key summer acts of kindness for kids that we can incorporate into our daily routine.
Summer Acts of Kindness for Kids:
Kindness rocks--decorate stones and place them in surprising places for people to find
Bake cookies or muffins and deliver to local heroes (e.g., police, firefighters, etc.)
Donate used books to a nonprofit group like Reach Out and Read, a children's hospital, or children's shelter
Participate in Camp Kindness--6 weeks of kindness, empathy-building activities from the Kindness Elves
Read books that promote empathy and ask kids a lot of questions about how the characters are feeling (see my Pinterest board for book ideas).
Want more ideas for acts of kindness? Sign up here to receive an expanded
printable list FREE:
Kindness-related Resources:
The Yes Brain
Unselfie: Why Empathetic Kids Succeed in Our All-About-Me World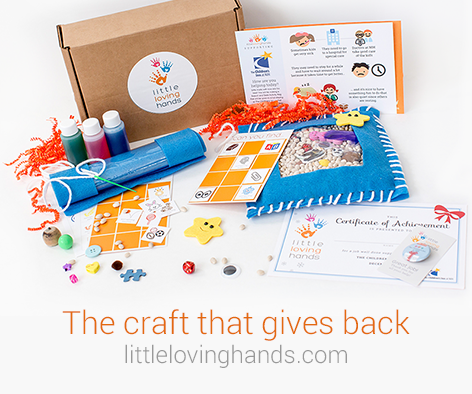 Little Loving Hands
--fun crafts given to charity
Perfect for Pinning: